Johnston ES351- Industrial Vehicle Design
The Johnston ES351 is designed primarily for the North American market, however it is engineered and built in the UK.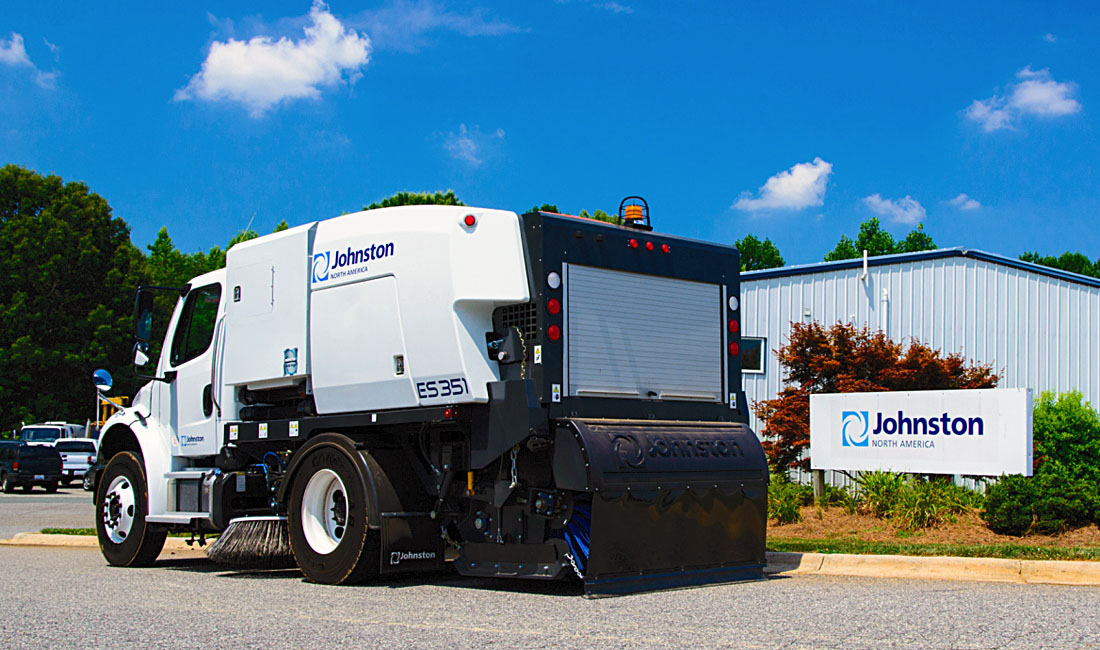 Form Foundry has worked on a number of industrial vehicle design projects for Johnston Sweepers. Starting with a defined engineering package, we created sketches that explored the styling in addition to layouts examining service access.
We designed the side hopper panels to echo the appearance of the existing Johnston European market machines. In doing this, we strengthened the Johnston brand identity in addition to elevating the ES351 above the existing domestic competition.
As the project progressed we created a full size block model in order to validate service access and lighting positions. We built this on a rolling chassis at Johnston's engineering development facility.
Due to the relatively low production numbers, we identified GRP as the most suitable material for the side panels. For the rear service items and storage locker we used a roller shutter, therefore affording good access in tight spaces.
Form Foundry delivered production level 3D CAD for the GRP panels in addition to detailed information on the rear layout. We also created these photo-realistic 3D CAD visuals for sales and marketing use.
See more of our Vehicle Designs
Find out more about Johnston Sweepers