Seedpod – Composite Moulding Design
Seedpod is a GRP moulded pod, created by architect Karl Lenton, providing peaceful and private breakout space indoors or outdoors.
Manufactured in the UK from modular interlocking GRP components, the pods are easy to assemble/disassemble and move to new locations. Seedpods feature fully adjustable lighting and high quality audio, both of which can be controlled remotely.
Form Foundry took charge of the development of this composite moulding design thus ensuring it was suitable for volume production.
Karl originally created Seedpods as a safe, private space for delivering healthcare in secure environments such as busy noisy prisons. It quickly became clear, however,  that the pods were also perfect for corporate use in hospitality, exhibitions, pop-up installations and the like. We therefore developed a second version of the pod to suit this corporate market. The hidden, tamper proof electronics enclosure was a key feature of the healthcare variant. For the corporate version however, we required visible, easy service access. We accomplished this by modifying the base moulding to include a removable electronics cassette that is easily accessed from floor.
Form Foundry progressed the composite moulding design through extensive 3D CAD modelling and visualisation. We modelled even the smallest components in high detail to ensure that the various assembly configurations could be validated. We delivered the design entirely in 3D CAD thus allowing all the patterns to be CNC milled directly from our data.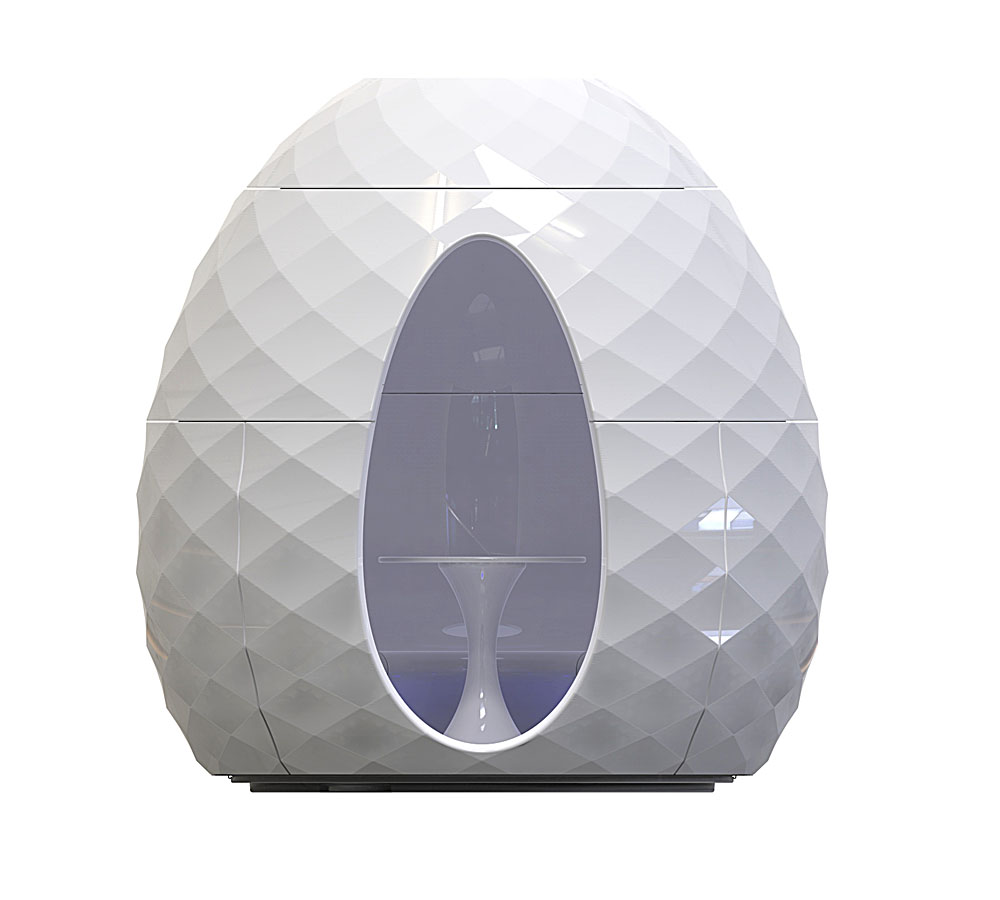 Seeds initially launched the pods at Design Junction and Soccerex in late 2017. We then started to work on design iterations such as the Cupulepod and extras such as transportation items.
The Cupulepod is an 'open-air' version of the Seedpod ideally suited to commercial applications such as hospitality. We designed the ring retainer to lock the modular panels together whilst also covering the exposed locking detail.
See more of our Composite Moulding Designs
Find out more about Seeds