Amscreen NGT – Telephone Kiosk Design
The Next Generation Telephone is a re-imagination of the classic K6 telephone kiosk design for Amscreen and their partner Clear Channel. The kiosk features an advertising screen, wayfinder, wi-fi hotspot and of course, a public telephone.
The aim was to capture the essence of the classic cast iron K6 kiosk whilst maintaining a simple aesthetic. Form Foundry worked closely with the engineering team at Amscreen in order to develop an initial concept from Clear Channel. The overall proportions and detailing were refined in addition to improving the ease of manufacturing. We minimised decorative aspects whilst integrating engineering features such as venting, drainage and panel gaps to create a cohesive overall design. We designed the two part moulded roof to reflect the K6 and joined the upper and lower parts to resemble a casting. The glazing was much simplified from the original concept in order to avoid the design becoming too cluttered.
Working within a demanding timescale, our involvement in the project began only a few months from the first working prototype. We produced sketches, layouts and 3D CAD surface data in addition to full size visuals for final design sign off. Clear Channel has now installed the NGT across London and a number of other UK cities.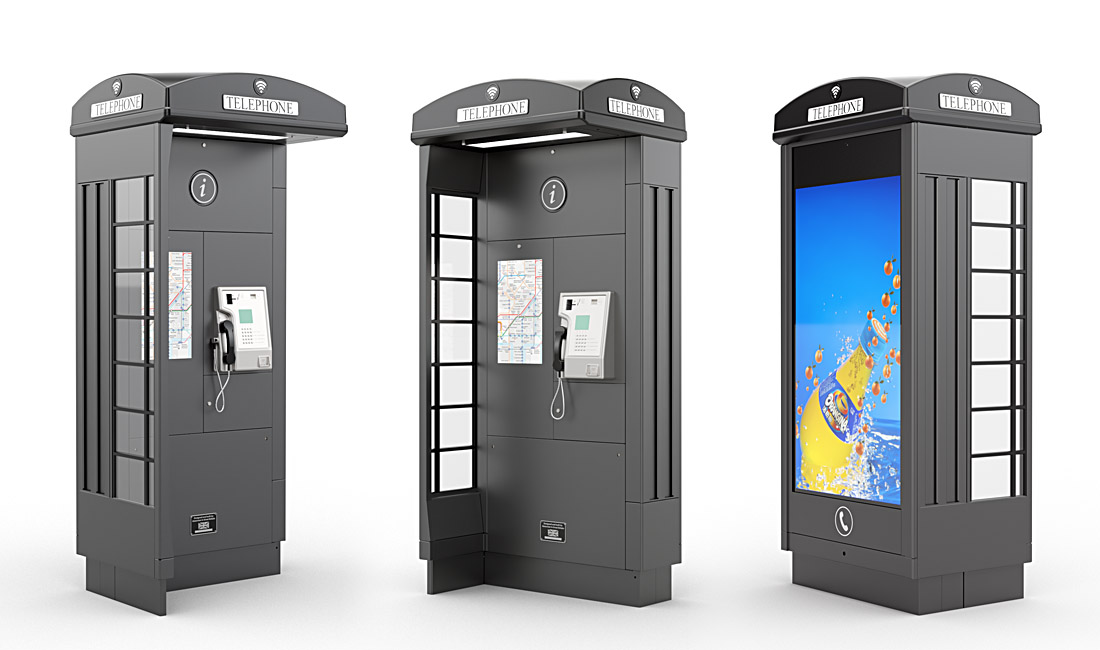 See our Smart City concept
Find out more about Amscreen